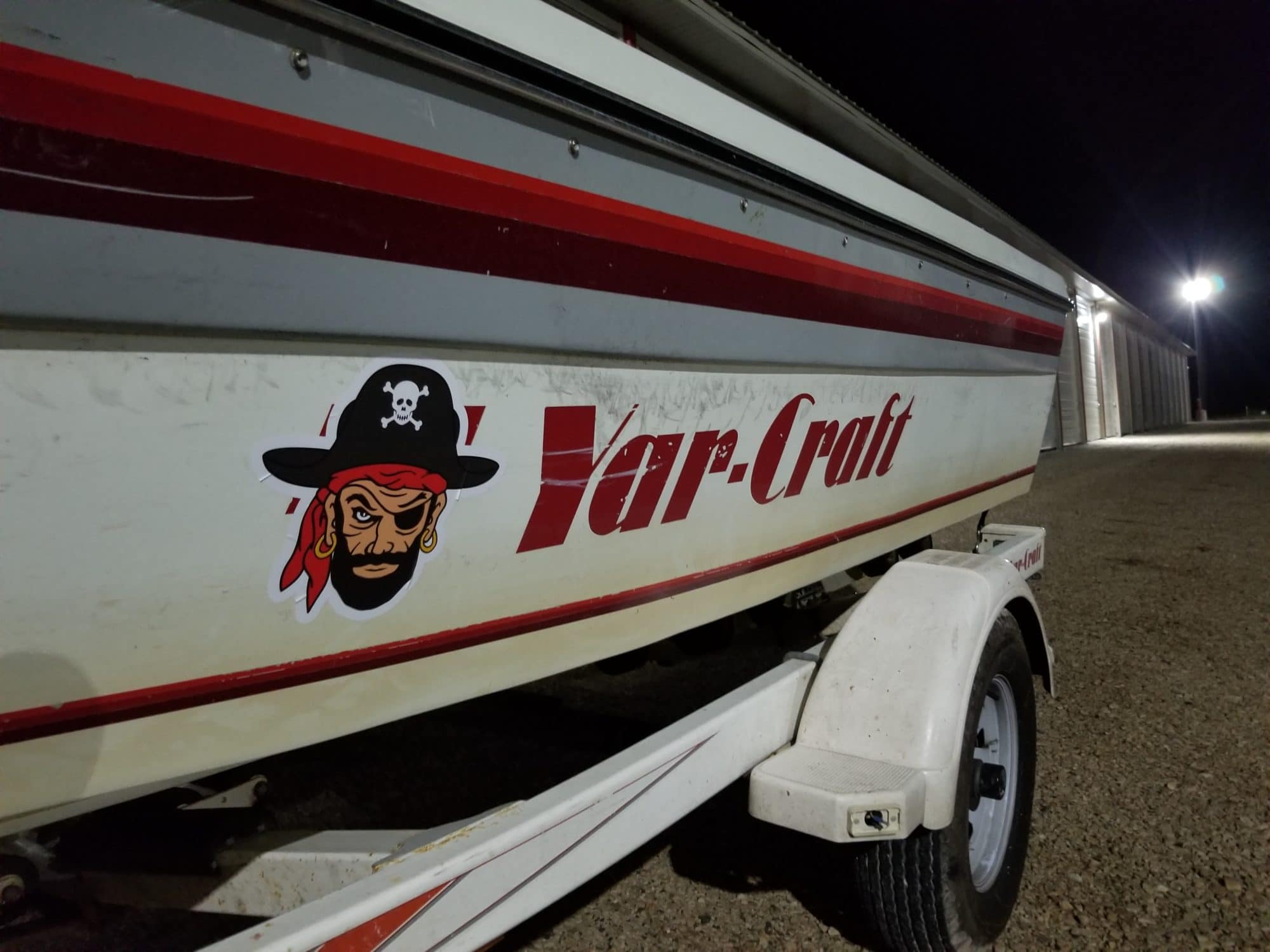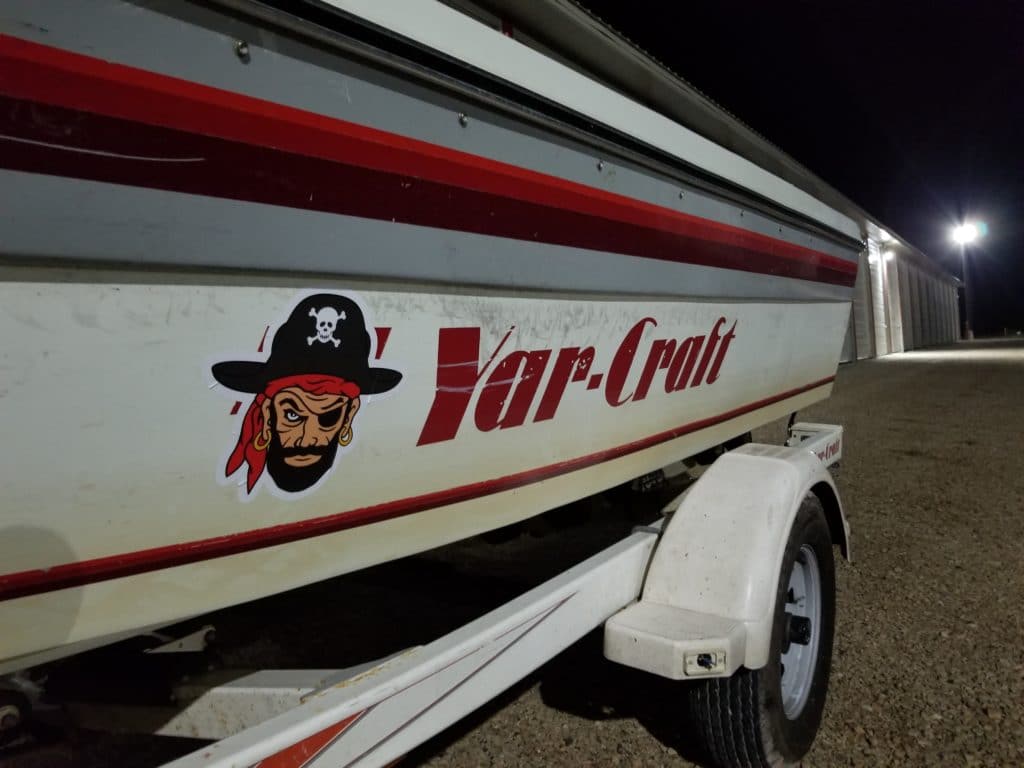 Bass league took us back to Fox Lake, in Dodge County, WI this week.  Fox Lake is one of the best largemouth bass lakes in the state. They have a very strict 18″ size limit for bass, which has resulted in a very large, very healthy bass population.  In my experience, it's more common to catch a bass 14″ or over, than it is for under.   That 18″ size limit makes for interesting tournaments and league.
Everyone usually comes to the scales with 2 big bass.  7 lbs or more (between your 2 bass) is needed to content, 8 lbs or more will usually win you money (in a tournament), 9 lbs or more will content to win it. And if you can manage 2 bass that together weigh over 10 lbs, you can probably cash your check before you hit the landing.  Rick Wendlandt and Gary Gottchalk were probably feeling pretty good when they hit the landing. Their 2 bass weighed a hefty 9.88 lbs take the evening with a comfortable cushion of 2.29 lbs over 2nd place!
Me and Ryan hit the lake early for some scouting. With the very, very hot and dry weather, surface temps were around 90 degrees when we hit the lake.  With that in mind, we were looking for cooler water, preferentially with some current or wind blowing into the area so oxygen levels would be high.  We found a school of smaller bass (14″-16″) during practice on a wind blow point.  Normally nice bass, but below the size limit.  Last year we did well during summer targeting thick weed beds next to a drop off. However, those weedbeds from previous years are not nearly as robust and were holding more walleye than bass.  We ended up focusing on where a feeder creek entered the lake.
Conditions:
HOT (upper 80's – low 90's) and HUMID, with pop-up storm cells just missing Fox Lake. 
Mostly cloudy.  (Thank God!  When the sun was out it was brutal)
3 – 8 mph winds
Water temps were anywhere from 86-90
1 foot visibility, chalky green stain to the water
Weed growth is waaaaaay down this year.  They sprayed the Jug for weeds earlier in the year.  Maybe they treated the whole lake….
The Pattern
For most of the night we targeted a school of bass that was in 2′ – 3′ water around the entrance to a feeder creek. The water temp around the creek entrance was about 2-4 degrees cooler than the surrounding area. My first cast during practice was slammed by a healthy 16″ bass…. followed a few casts later by a legal 18″ bass.  We quickly eased off and scouted some other locations and headed right back during league and fished the area most of the evening.  We caught bass most of the night, a few pike, and got bit off a few times as well. It was one of the funnest nights we've had in a long time.  
The vast majority of bass were taken on chatterbaits. We rotated in a few other baits like spinner baits, frogs, flipping a jig, etc, but none of those were nearly as effective as the chatterbait bite.  A straight retreive was only marginally effective. An erratic retrieve and occasionally killing the retrieve got the most strikes.   We also noticed that tipping the trailer in a bit of chartreuse Spike-It Dip-N-Glow solution seemed to give the bass a target to hone in on and increased hook-up percentage.
Every single strike we had came from behind. You would be retrieving the bait, slow down or kill it and when you started to speed up the retrieve again the weight of the fish would just be there and you'd have to reel quickly to catch up and slam the hook home.  Every fish landed was hooked well inside the mouth.  The obviously liked what we were throwing. 
Baits Used
We finished the night with a 19 1/2″ bass and an 18″ bass for just under 6 1/2 lbs of bass. Sadly, our largest bass were fairly skinny, and it was the smaller ones that were fatter.  Go figure.  
If I were go go back today, I'd check out the locations around a few other feeder creeks and run a similar pattern.  If repeatable, try to pick apart any nearby cover.
The Yar-Craft
Why? Because I find it funny…and isn't that reason enough?