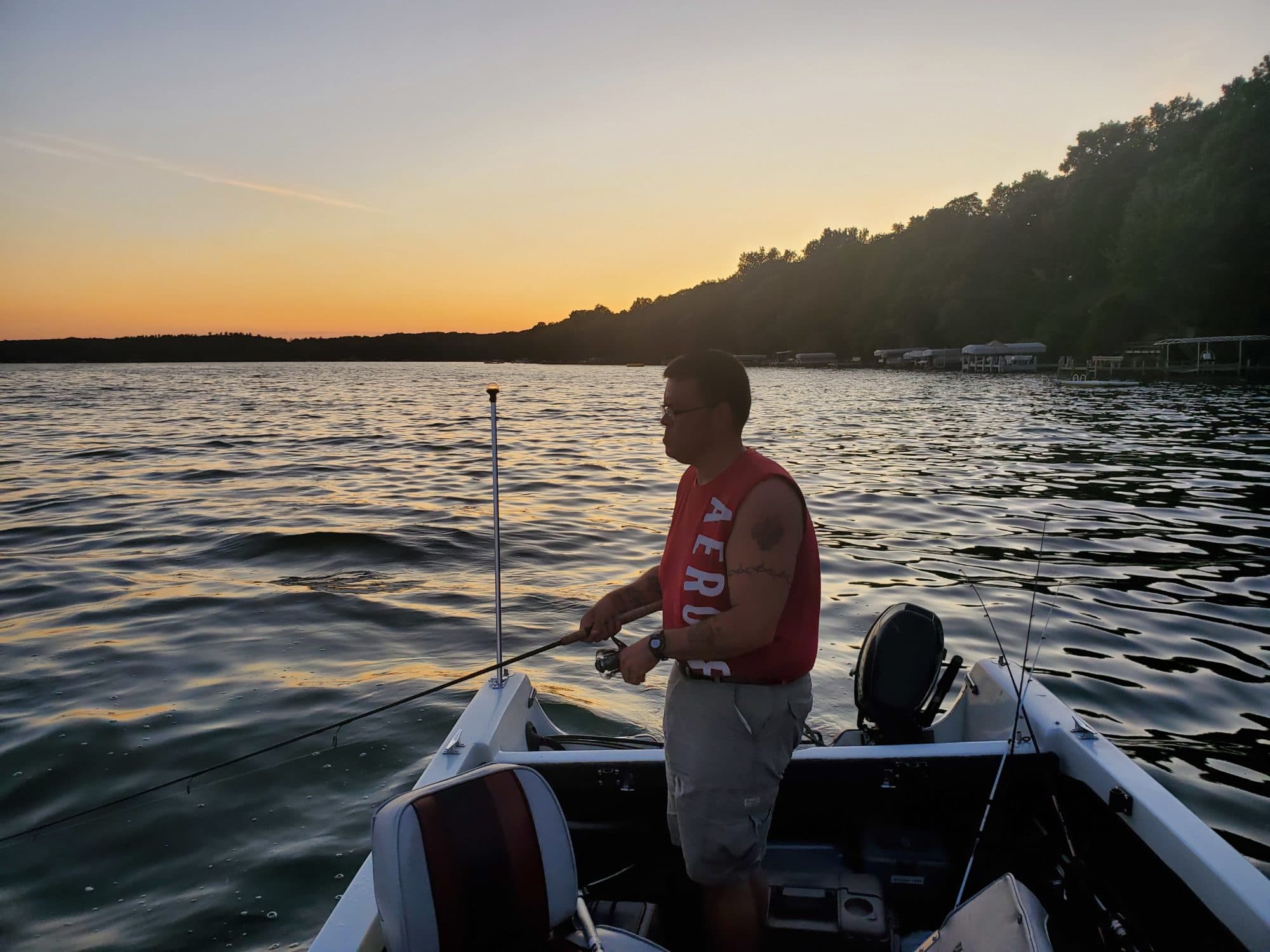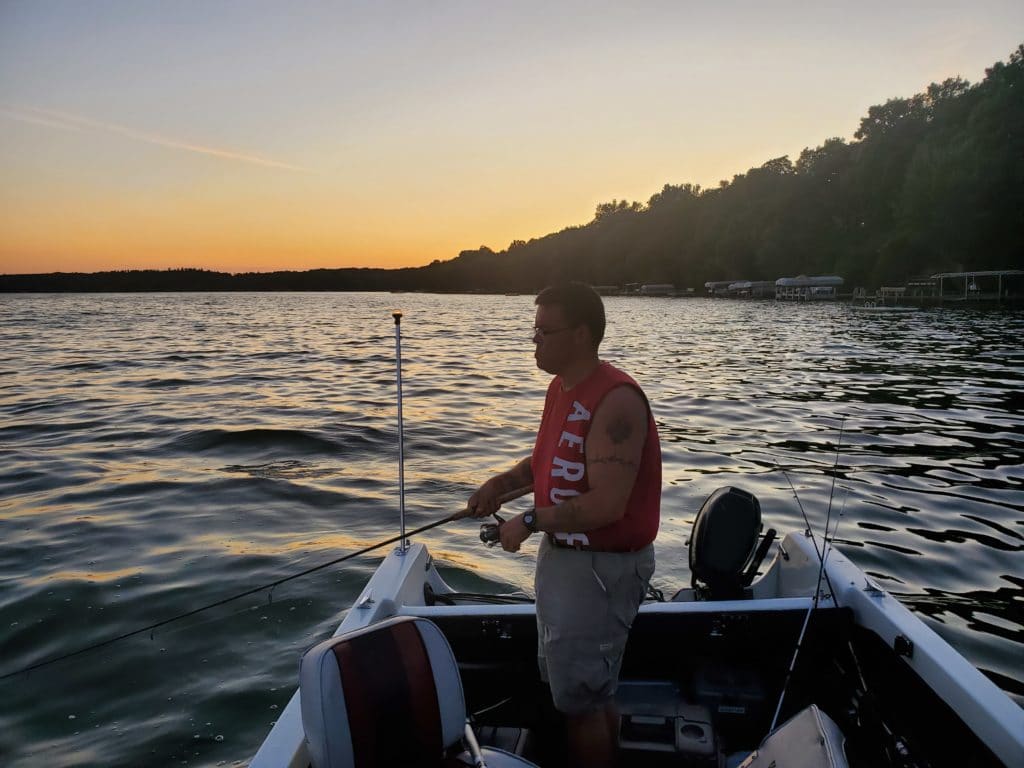 We finished the 2019 Big Sacks Bass league on Big Green, 4 days after fishing the Big Sacks Big Green Open. Since we had prefished and fished the tournament just a few days ago, I kinda knew what we were going to do.  Big Sacks also awarded the top teams of the year at the end of the night.
Over all winners for 2019 are:
1st Dan Helmer and Matt Rechek
2nd Rick Wendlandt and Gary Gottchalk
3rd Bob Foster and Jason Komorowski

4th Tom Frisch and Andy Foster
Congrats to all of those teams.  They all crushed it.  We, sadly, ended up as the last place team (out of the teams consistently there).  Out of 12 events we missed 2 of them and didn't weight any fish (caught only shorts) in at least 3 of them. It was a rough year all around.  I'll be back next year.  Next year will be different. 
Conditions
Sunny and low 80's, post frontal conditions
Winds were very light to calm
Water quality was good but not great.  At least 4′-6'+ visibility
Water temps were in the high 70's to low 80's pretty much everywhere
Patterns
With the post frontal conditions of bluebird skies and low winds, I expected a slower bite. During prefishing we focused on on docks along the western and northern shores. I felt with the lack of wind and sunny conditions the bass would be tucked up tight to cover.  They were, but we only found smaller bass (both small and largemouth under 14″).  So we decided to focus on some of our spots from the tourney for the evening.  We spent most of our time on a small rock/gravel point that went from 4-8 foot of water with crankbaits.  As the sun went down, the bite heated up.
I noticed during the tournament that the fish in our livewell were regurgitating up small red/orange colored crawfish.  So we matched the hatch and were throwing similar colored crankbaits.  We also threw some perch colored cranks with some success.  We finished with 2 smallmouths for around 6 lbs.   
Baits Used
In Hindsight
I found out later that a good pattern over the past week has been small poppers (under 2″).  Something to keep in mind for return trips.  Honestly, I don't think I've thrown a popper in years. I have a bunch.  All kinds of 'em. Time to bust them back out. 
I really want to learn where the larger smallmouth bass go on Big Green.  I assume most end up deeper (15'+) for most of the year. To that end, next year I plan learning how to "video game" fish with my electronics and vertical presentations. (I always try to learn at least one new technique each year. This year it was flipping and pitching). If I can get better at finding them with my electronics and using those electronics to pick them off with a drop shot (Aaron Martin's style) or other vertical presentation, it opens up a world of possibilities.
I feel that the key to doing consistent in bass tournaments on Big Green is unlocking that secret.  I'm determined to unlock that secret and am going to keep at it. If I can master smallmouth bass in deeper water on Big Green, it should apply to other noted smallmouth fisheries like Sturgeon Bay.