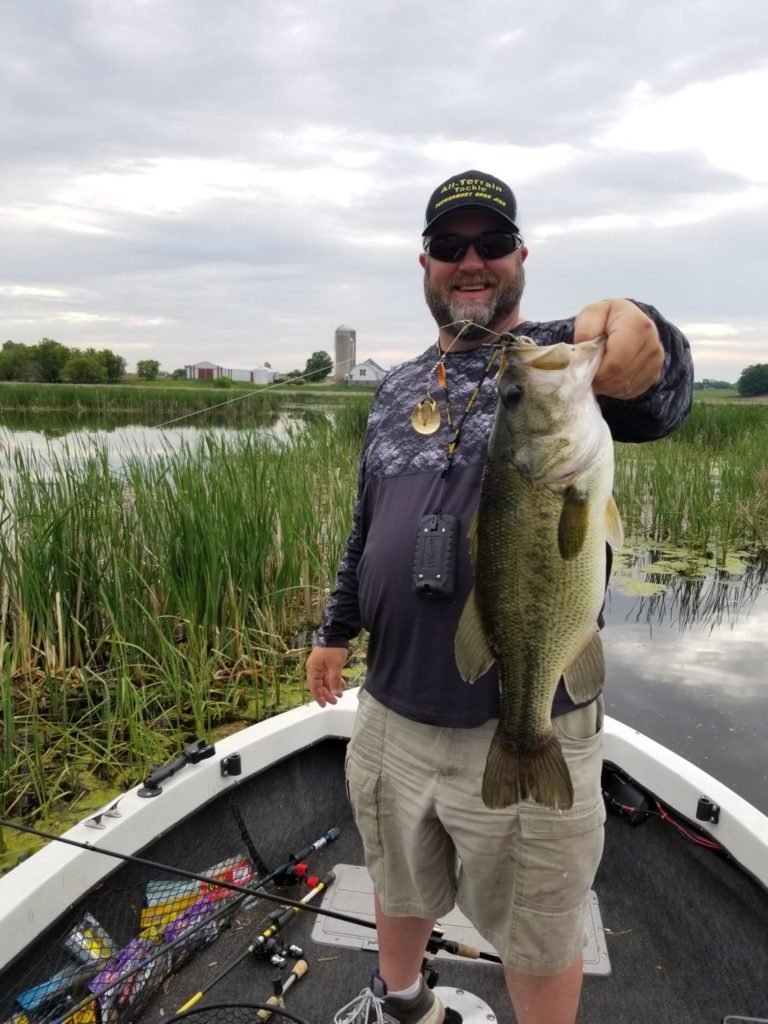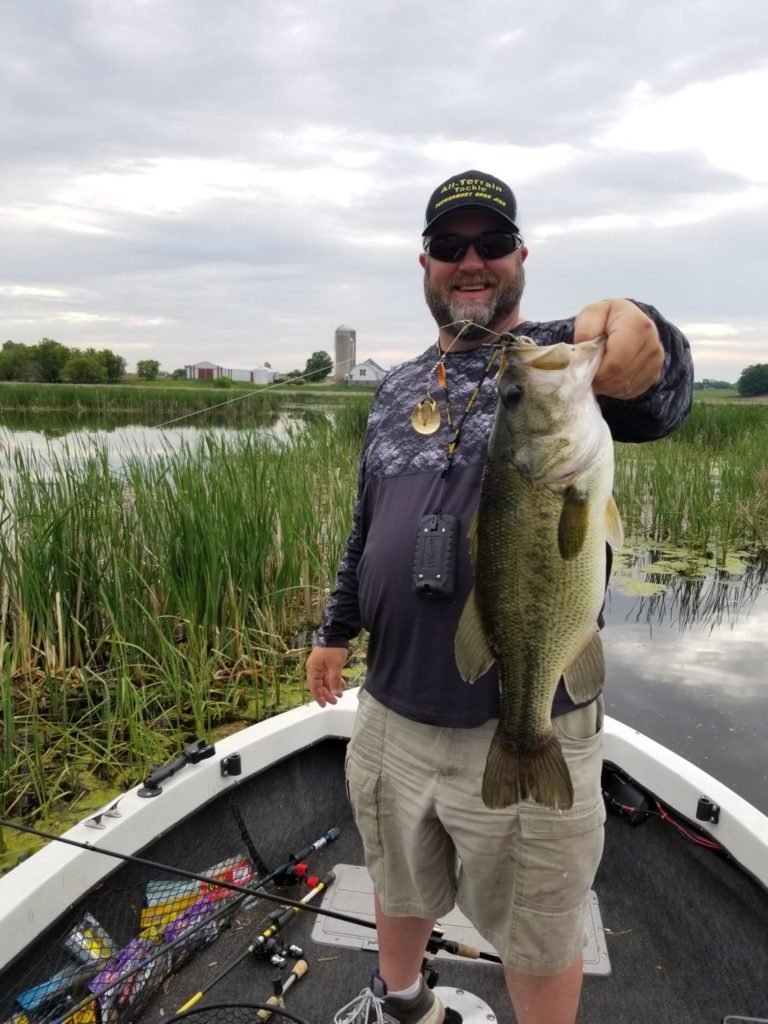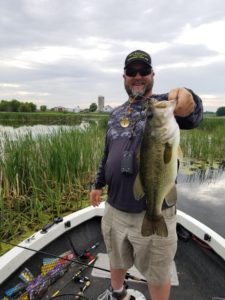 Hit the lake with Tyler at around 7 AM. Water temps were in the mid 70's, air temps mid 70's, light breeze, cloudy. Shallows had a good amount of weeds to the surface till about 3′ water, then they were more sparse and not quite to the surface yet. Was an filamentous algae bloom, but with no sun wasn't too much of a bother except to occasionally clean lures.
Bass just finished spawning. Caught all bass (9 total) in east bay.  Didn't catch a bass elsewhere and we fished 2/3 of the lake.  Females were just off the beds in heavier cover ambusing prey. Did not see any females moving around.  Males were guarding beds or paroling.  Talked to a guy who was picking males off beds on the western edge of the east bay.  That would put those beds in about 3-5′ water, with the beds being in pockets in the weeds. He was sitting in the middle of the weed bed. Never saw him fishing the edge.
When the bass hit, they hit. No light hits. They were crushing it. We should have kept at the Eastern bay, but instead just kept working the shoreline around the lake, looking for a pattern… even though we already had one.  Bad decision on our part…. but was also good exploring more of the lake.  I have this journal to refer back to next year.
I was marking fish on the bottom just off the first drop offs in 20-23′ water.  I wonder if some of them were postspawn females recouping and the more active ones were the ones in the shallows. 
Crappies were on beds all over the lake. We found a ton of males (8″-10″) guarding beds in the NE corner, 4′ water on a spot that I had GPS'ed a previous year.  We stopped bass fishing to catch about 20 crappies, all released on ice fishing plastics under slip bobbers.