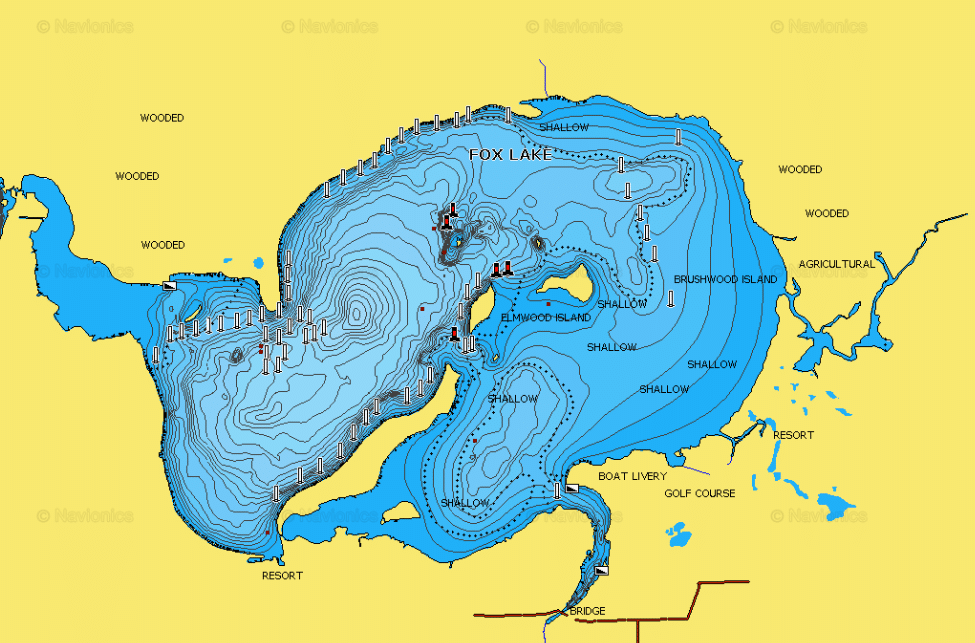 Conditions
Water Color/Visibility: Most water was green stained 1-3′ visibility. Some sheltered weedy areas were crystal clear… like looking at the top of an aquarium. to clear
Water Temp: 68-74 degree surface temps
Depth: We focused under 6′ water.
Weather: Perfect fishing weather.  We were into 4 days of warm stable weather after the first big cold front of the year rolled out. Upper 70's, light wind. Mostly cloudy, clearing up as the sun started to set.
The majority of bass should have been in post spawn. The bluegills should have been spawning.  The water temps were prefect. The weather was perfect fishing weather.  The water clarity was great "1-3" visibility. The wind was from the SW and kept a slight ripple on the water. There is fantastic weed growth.
Everything pointed to a great night of postspawn bass fishing. Likely around the bluegill spawning areas, as the bass should have been hungry and out for revenge after the 'gills spent the last few weeks raiding and harassing the bass's spawning beds.  I expected a great night of fishing for everyone.  A slugfest with every team bringing two 18″+ bass to the scales. 
Instead we found the most head scratching night of bass fishing ever.
I was angry… legit angry heading to the weigh in. I told my partner I was ready to sell my boat and all my stuff and take up golfing!  I was soooooo frustrated.  Just pissed off at myself and doubting everything I thought I knew.  My confidence was shot.  I thought for sure we would be the only team to strike out.  
As Ryan dropped me off at the dock and as I walked to get my truck, I quickly found out I wasn't alone.  Seemed like everyone had the exact same experience, even anglers who live on the lake.  Everyone was scratching their heads.
Out of about a dozen boats for bass league, only 2 legal bass were weighed.  I don't think either topped 19″ or 4 lbs.
There are no slouches in the Wednesday Night Bass league (run by the Big Sacks bass club).  The fellow boats are filled with accomplished guides, accomplished & talented tournament anglers, talented young anglers, guys from college bass fishing teams, and big sticks all around. There are no slouches.  
And EVERYONE was going WTF?!?!?  
There were no bluegill beds to be found. Anywhere. 
The bass spawn (for the most part) is done on Fox Lake.  The bluegill spawn should have been starting up.  The bass should have been recovered from the spawn and had the feed bag on.
But that wasn't the case.  The bluegills and the bass were few and far in between. Many boats failed to boat a single bass.  And it's not like the pike were hammering baits either. We all caught a few… but overall fishing was slow… slow… slow.  No one found the bass.  Bites were scattered and few in between.
But even more puzzling is that when the bass did hit a bait, they CHOKED it.  Like just hammered it like they were starving.  Our best bite was on frogs, with my partner catching his first bass ever on a topwater frog. (Such a fun way to fish). We got a few on a homemade swim jig. 
I don't know what is going on with Fox Lake's fish. 
Tonight… the fish won.
But I'll be back. I'm not selling my stuff.  I'll keep fishing.  I can't stop.