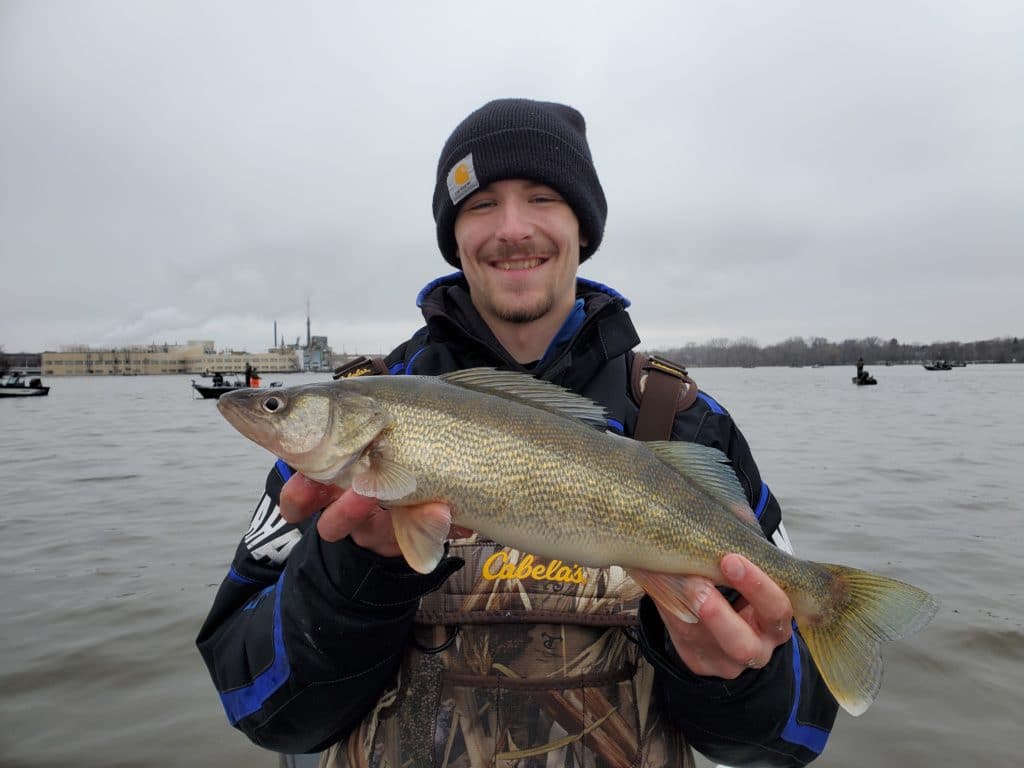 Green Bay and the Fox River provide an excellent opportunity for some amazing ice out walleye fishing, and a good chance at a fish of a lifetime.  Angling Buzz has a great article on how to fish this area online now.  Read excepts below or the full article online.
FOX RIVER
The Fox is the largest tributary we have in Green Bay — it runs from the southern part of the state and flows north into the bottom of the Bay. This is the first river to open up due to the size and flow created by spring runoff.

A large population of walleyes run 6 miles up to the De Pere Dam to spawn. Along the way fish stage on flats, river channels, and deep holes waiting for the 43-45 degree water to spawn. Fish can be caught during all hours of the day either from a boat or shore. Flats provide a great place for walleyes to slide up and look for warm water.
… the shallower the fish, the easier they are to catch. Pitching jigs with fatheads or tuffys can be a killer tactic. Artificial baits such as ringworms, swimbaits, hair jigs, blade baits, and the fan-favorite Rippin' Raps also catch fish. Green Bay walleyes are very sensitive to color and size. I myself tend to lean towards greens, orange, purple, and golds.

Fishing the lightest jigs possible while keeping good bottom contact. Snap jigging / rip jigging is the preferred retrieve — covering water and eliminating water until you find a pod of fish.