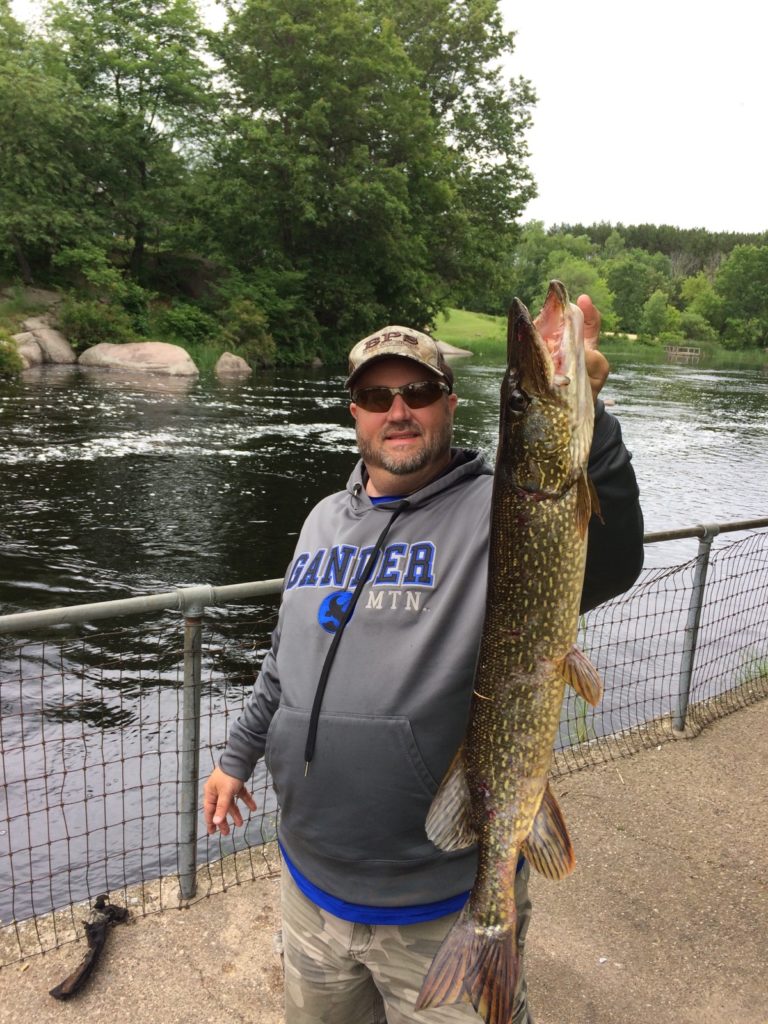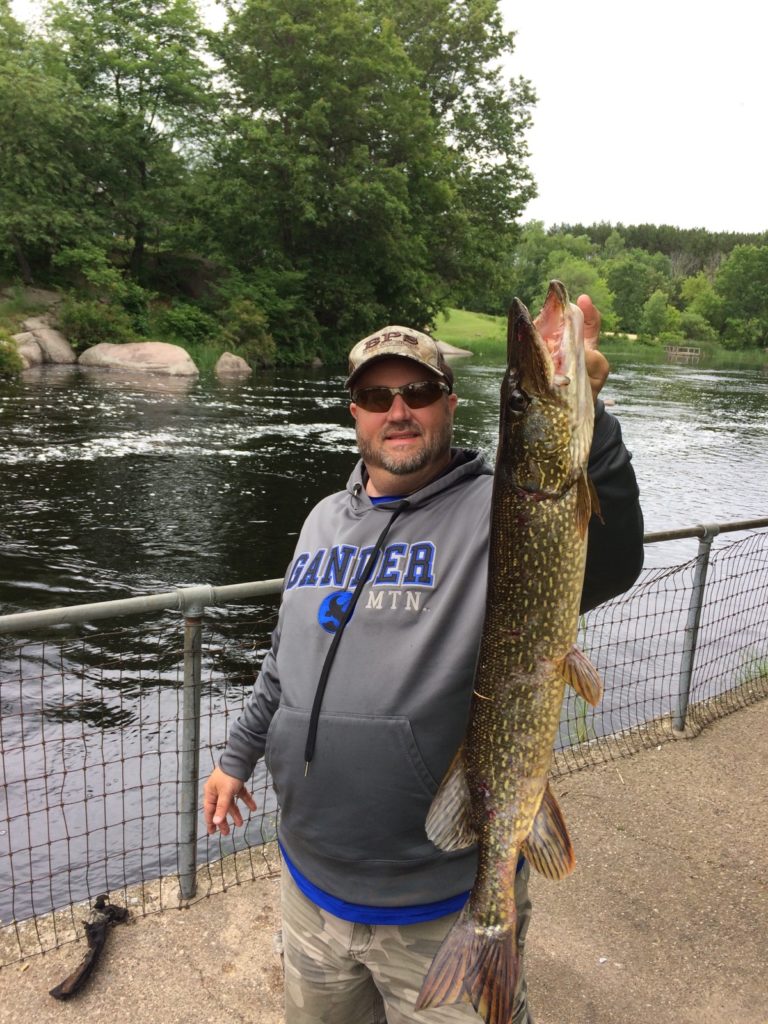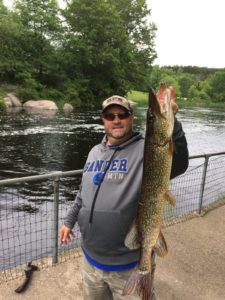 Friday, June 23rd saw a massive cold front move into Wisconsin.  Air temperatures dropped 20+degrees and we went from having 80's during the day and 60's at night, to low 60's during the day, with low 50's, with some reports of 40′, at night.  The huge temperature swing (near record lows) was accompanied by high winds and scattered storms all weekend long. The several weeks of stable warm weather that preceded the cold front was soon just a memory.
This made for some very tough fishing. We fished Shawano Lake, Washington Lake, Lower Red Lake, and some of the local rivers and streams from shore.  We had to work for every bite that we got, and they were few and far in between. We tried all kinds of lures and even a wide variety of live bait. Even the bluegills were tightlipped.
It was classic cold front fishing at it's finest.  I talked to a few other fisherman at the launches and everyone was struggling. One reported luck with downsized crankbaits for bass, but many people were only pulling up shorts or getting skunked.
In 3 days of fishing… and about 14 man-hours on the water, we managed only 4 fish.  3 decent bass on swim baits, and one 32″ pike (pictured) on a swim jig.  The fish were buried in the weeds or tight to the bottom, just hunkered down weathering the cold snap, like we probably should have been.
I'll be back in the area this next week and the forecast calls for a warming trend. Hopefully the fishing heats up again as well.