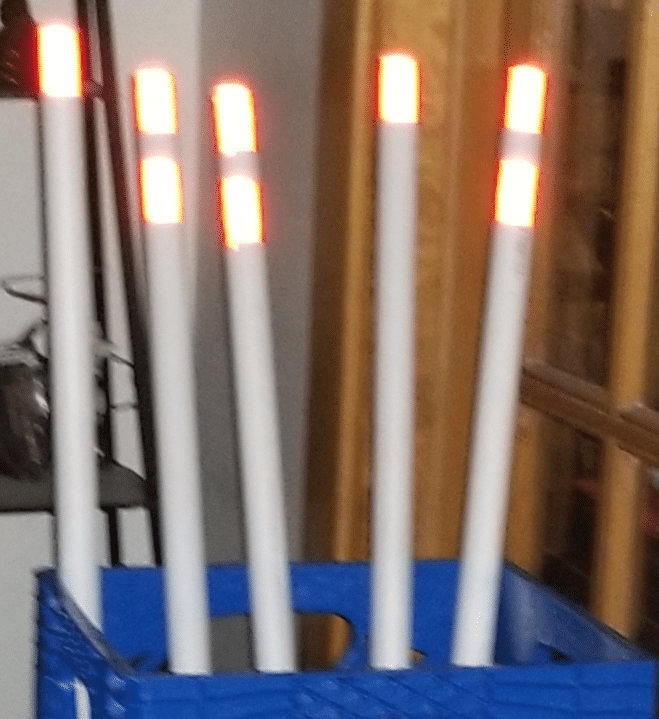 If you run tip-ups, as most ice fisherman do, it's recommended to protect them them with reflective tip-up markers.  It makes it easy to locate your tip-ups at a glance, and with the reflective tape it helps to makes them stand out after dark so they don't get run over by snowmobiles, ATV's, or cars and trucks when the ice gets thicker. Here is how to make 5 reflective tip-up markers for ice fishing for less than $5 and 15 minutes of your time.
What's Needed for the Reflective Tip-Up Markers
10′ section of narrow diameter PVC (about $2)
Roll of reflective tape (about $2.50)
Saw
Step 1 – Buy a 10′ section of PVC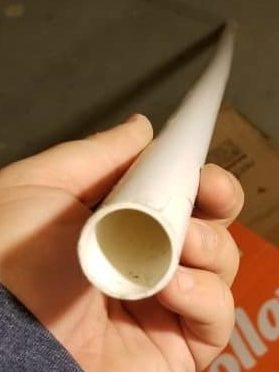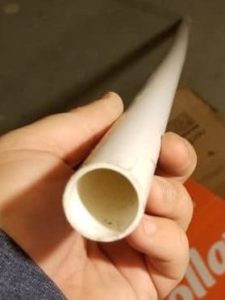 Some narrow diameter PVC pipe. Cost under $2 at Fleet-Farm
Step 2 – Buy some reflective tape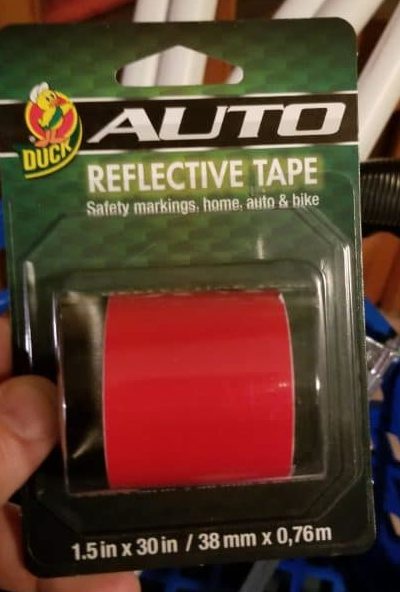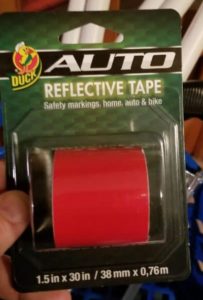 Found in the Automotive section of Fleet Farm for about $2.50
Step 3 – Cut the PVC into 5, 2 foot sections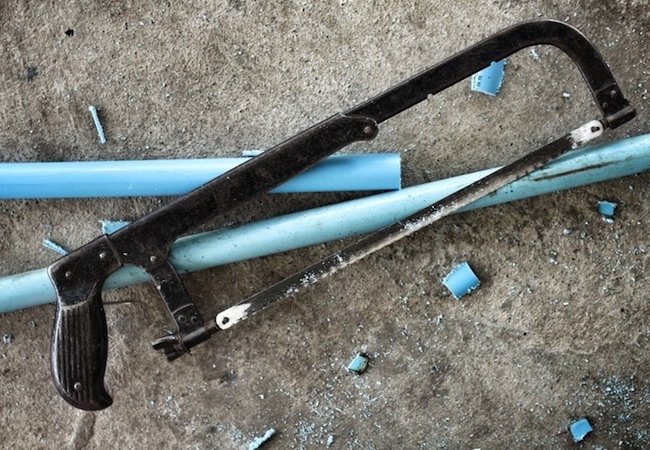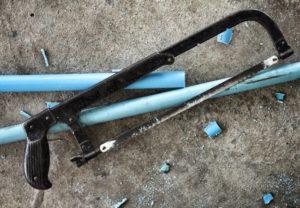 I used a hacksaw, but any saw should work. Since its narrow PVC, it cuts quickly.
Step 4 – Wrap the reflective tape around 1 end of each of the PVC pieces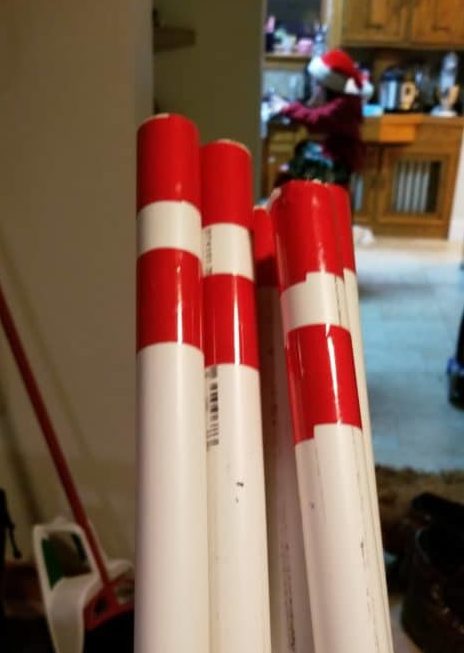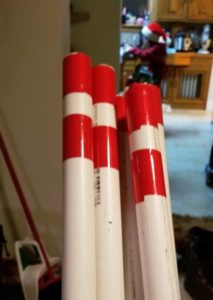 Wrap the tape around each end of the sections of PVC
Step 5 – Enjoy your Reflective Tip-Up Markers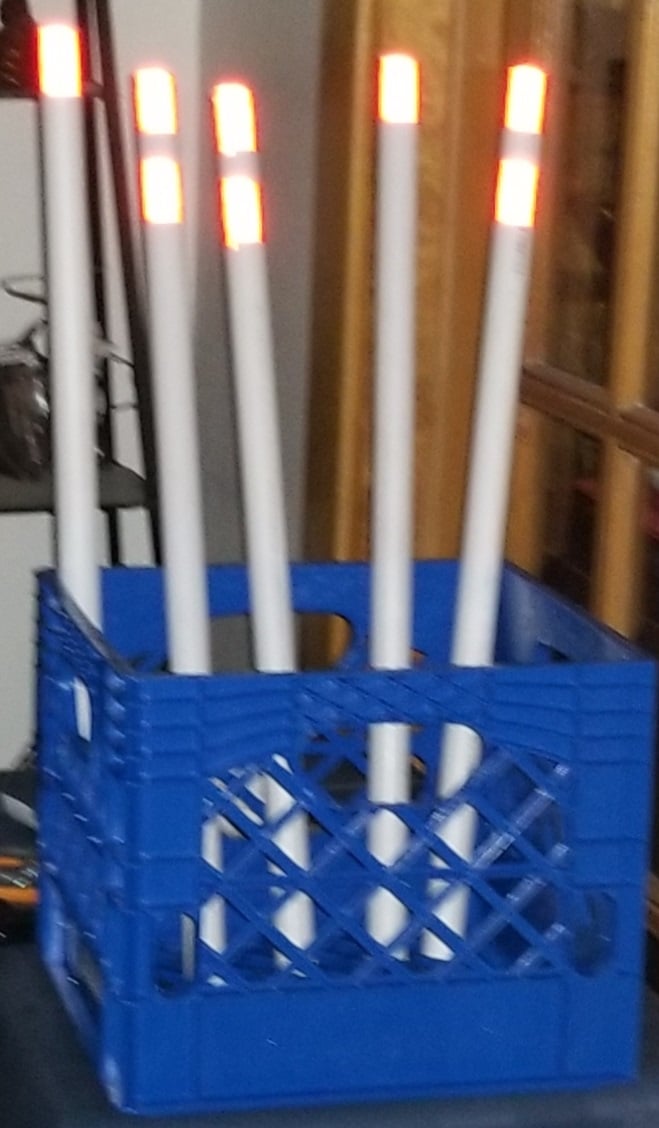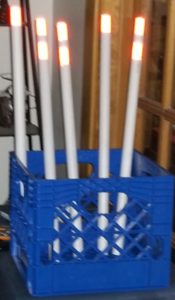 Reflective Tip-Up Markers for under $5. Just stick them in the snow or a pile of slush next to your tip-ups to keep them from getting run over by vehicles on the ice… and to make it easy to find your tip-ups after the sun goes down.
If you like that you read, join us on Facebook where we share fishing tips, tricks, and are getting ready for our first Ice Fishing League Event at Big Hills Lake on December 15th.