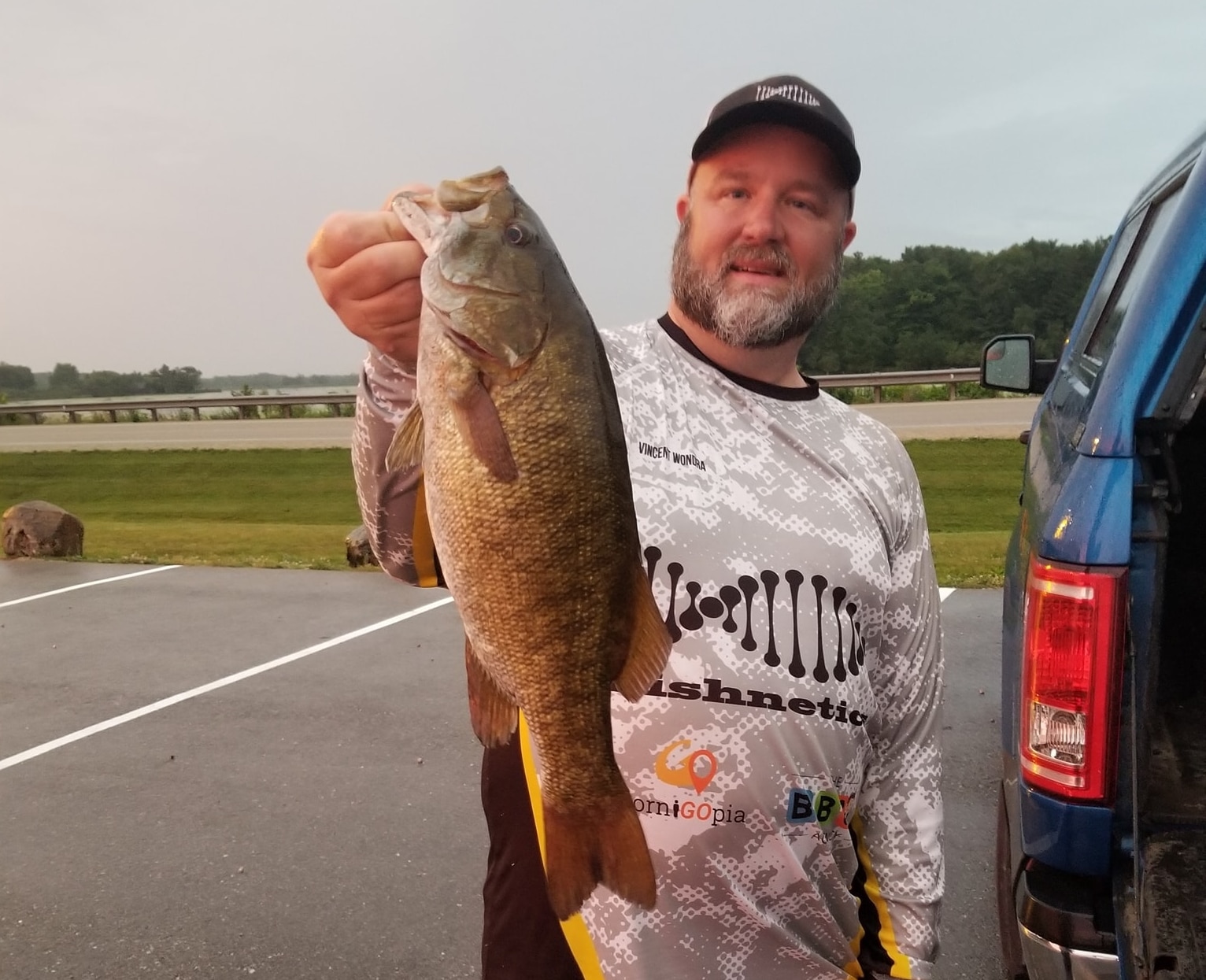 CONDITIONS
Water Color: Clear
Water Visibility: 8′ to 10′ visibility
Water Temp: Mid 70's surface temps
Weather: Mid 80's, humid, Storms.  We fished in a monsoon!
Wind: 5-10 mph SW
The Fish: Had some topwater bites before the storms hit. Nice smallie on a Berkley Flatworm (white) in 15′-24′ water, by the drop offs.  Gravel and rock bottom.